Kinaxis revolutionizes planning by delivering the agility you need to make fast, confident decisions in an unpredictable world for your integrated business planning and digital supply chain. We combine human intelligence with AI and our unique concurrent planning technique so you can plan better, live better and change the world.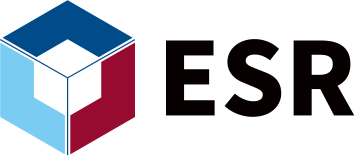 ESR is APAC's largest real asset manager powered by the New Economy and the third largest listed real estate investment manager globally. With US$140.2 billion in total assets under management (AUM), our fully integrated development and investment management platform extends across key APAC markets, including China, Japan, South Korea, Australia, Singapore, India, New Zealand, and Southeast Asia, representing over 95% of GDP in APAC, and includes an expanding presence in Europe and the U.S. We provide a diverse range of real asset investment solutions and New Economy real estate development opportunities across our private funds business, which allow capital partners and customers to capitalise on the most significant secular trends in APAC. ESR is the largest sponsor and manager of REITs in APAC with a total AUM of US$45 billion. Our purpose – Space and Investment Solutions for a Sustainable Future – drives us to manage sustainably and impactfully and we consider the environment and the communities in which we operate as key stakeholders of our business. Listed on the Main Board of The Stock Exchange of Hong Kong, ESR is a constituent of the FTSE Global Equity Index Series (Large Cap), Hang Seng Composite Index and MSCI Hong Kong Index. More information is available at www.esr.com and www.in.esr.com.

Delhivery is India's largest fully integrated logistics services provider. With its nationwide network covering over 18,500 pin codes, the company provides a full suite of logistics services such as express parcel transportation, PTL freight, TL freight, cross-border, supply chain, and technology services. Delhivery has successfully fulfilled over 1.9 billion shipments since inception and today works with over 26,000 customers, including large & small e-commerce participants, SMEs, and other enterprises & brands. For more information about Delhivery, please visit www.delhivery.com
VeeAR Projects Inc. is a leading Technology Consulting & Angel Investing Enterprise headquartered in Silicon Valley. Established in 2004, we operate globally and have a strong presence in America, the Middle East, and Asia-Pacific (APAC).
We specialize in next-gen connected planning and technology solutions and help our customers align their business performance with corporate strategy by integrating all aspects of finance, supply chain, sales performance, and human resources management.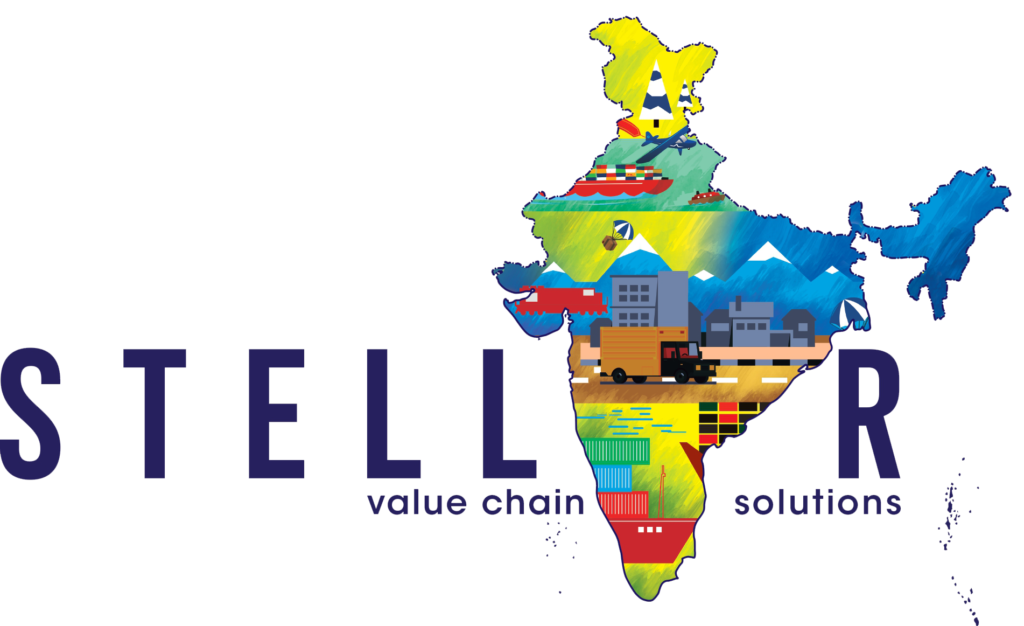 Stellar Value Chain Solutions is India's largest integrated supply chain 3pl company. Stellar Value Chain was created with the aim to put India in the top 5 of the Global Logistics Index. As one of the largest 3PL Value Added Warehousing & Distribution service provider. Stellar has spread its footprint across 21 Consumption & Production Centres PAN India which constitute 80% of the total demand of the country. Stellar has BTS 15 million sq. ft. of tech-enabled, fully integrated Grade A Warehousing facility. This is supported by an extensive distribution network. Technology has always been the bedrock of every service that is created for the customers of Stellar. Stellar has built proprietary tools to consistently enhance the service levels to customers at different stages. Automotive & Industrial, Consumer (FMCG, Durables, CPG) and E commerce are the broad classification of the business verticals at Stellar. All the service offerings are aimed at partnering customer's growth by reducing cost thereby increasing profits, freeing cash flows, and improving their service levels to customers.

Intugine is a leading real-time multimodal supply chain visibility enabler helping businesses optimise & digitise their logistics operations. Its plethora of SaaS products like FTL and PTL Tracking, Container Tracking, and Rail Tracking enables manufacturers, shippers, retailers, and quick commerce companies with visibility over their assets across modalities on a single platform. Their solutions have helped eliminate operational inefficiencies, reduce logistics costs and improve OTIF, order to delivery TAT, and minimise dwell time and detention costs. Their partnership with the National Logistics Policy, an initiative of the Government of India, has brought in an extended integration with ULIP. This enables their customers with additional information via their integration with FASTag, Vahan, Sarathi, PCS, FOIS, ACMES, and ICEGATE. Today Intugine works with 75+ global enterprise names like GE Healthcare, Signify, Flipkart, Titan, Diageo, Ultratech Cement, Bridgestone, and GMMCO.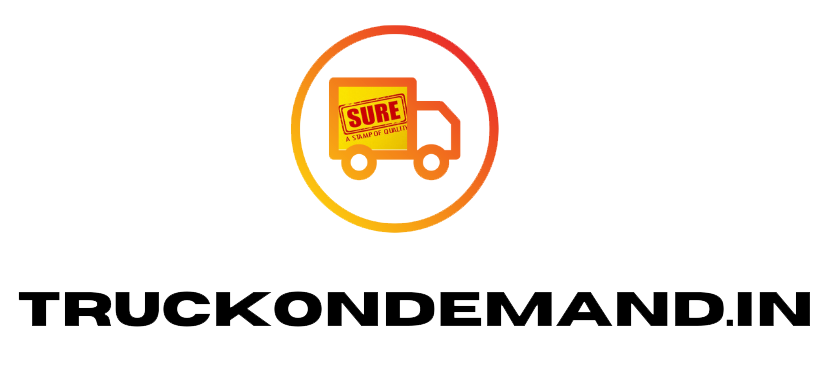 SCCPL is India's leading Long-Haul Full Truck Load, Transportation company with Cargo Securing integrated to ensure damage-free Deliveries. Operating a fleet of 150 Brand new BharatBenz, container trucks, we are known in Industry for "Delivery by Hours" and Amongst the FASTEST Trucking company in India. Our Advanced Fleet is fitted with Collision Avoidance and Driver State Monitoring to ensure least chances of Accidents, thereby ensuring both cargo and driver safety. TruckonDemand.in is a new APP developed by Sure Group to service OnDemand Trucking needs of Industry in Express and Super-Express Delivery modes. Offering complete Trip visibility and Short-term Contracts to meet Seasonal demand, the app will provide Supply Chain Managers, An opportunity to ensure a Placement failure by regular vendor is not disrupting your commitments to your customers. Along with our TRANSIT DAMAGE PREVENTION Solutions, we ensure not just the FASTEST DELIVERY, but also the SAFEST one. Experience "Delivery by Hours" and see how your supply chain and inventory management can become more efficient by use of Speed Trucking solutions from Sure.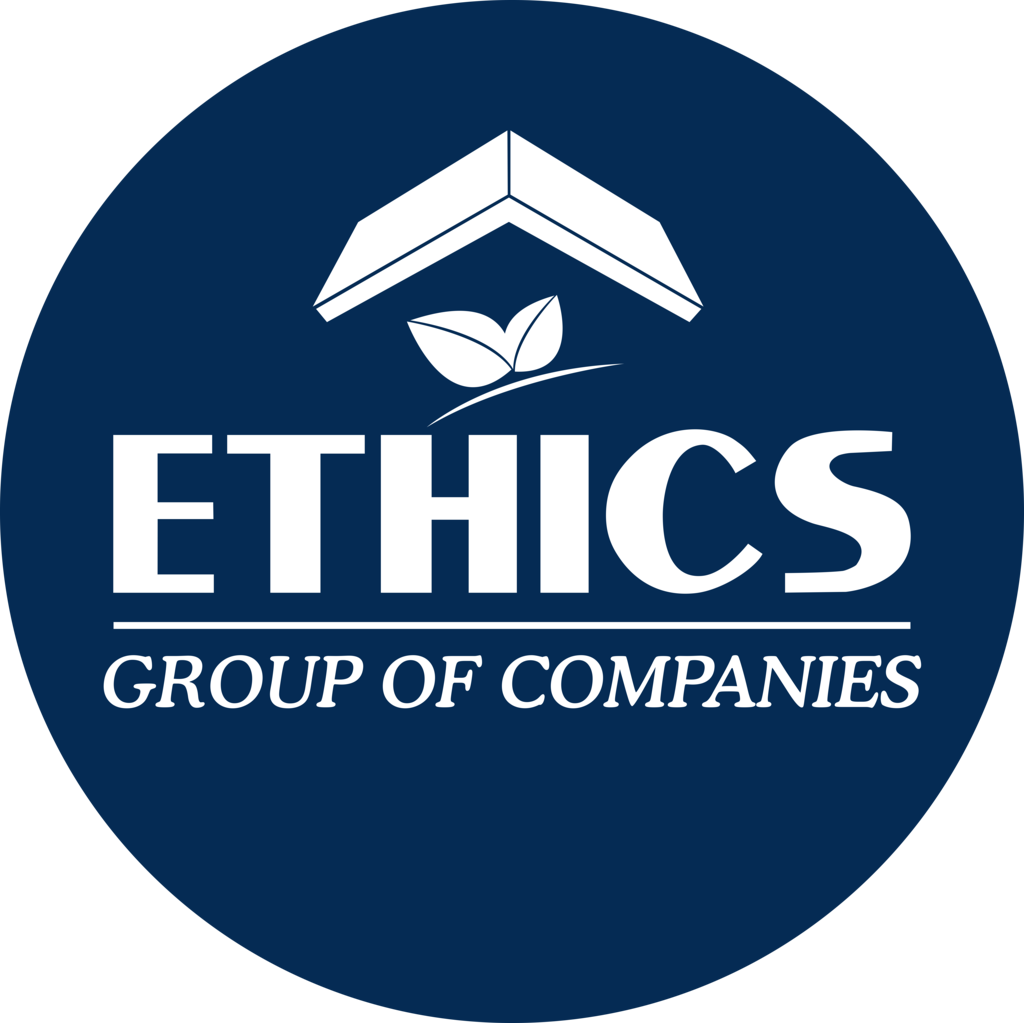 Established in 2009, ETHICS GROUP OF COMPANIES is a technology intensive Supply Chain Service Provider offering turnkey solutions which include IT, Infrastructure, SCM and Fintech. All their services are aimed at reducing the cost of supply chain by deploying the latest innovations in warehouse and logistics management and services that span industrial storage services, transport, distribution, cold chain warehousing, and IT. With an annual turnover of over 4000 crores, they manage the storage and distribution of over 2000 Pharma and FMCG products to over 10,000 retail outlets pan-India.

Logility enables sustainable supply chains that improve people's lives and the world we live in. We are a trusted innovation partner committed to enabling our customers to operate the most resilient and sustainable supply chain that will make them leaders in their industry year after year.​ Accelerating the sustainable digital supply chain, Logility was the first to bring a demand planning solution to the market. Throughout our history of innovation, we have pioneered developments in demand sensing, causal forecasting, manufacturing optimization and multi-echelon inventory optimization to help our customers achieve supply chain excellence! Today, the Logility® Digital Supply Chain Platform continues this history of industry- leading innovation bringing the latest developments in Artificial Intelligence and Machine Learning to supply chain organizations around the world.